Channel
your body soul & mind
We believe that in order to be happy one needs to challenge their body, soul and mind. We built a resort around this concept of happiness.
Cherish your body. Enjoy the wind, waves and sand. Recharge with sport nutrtion. Refresh with therapy.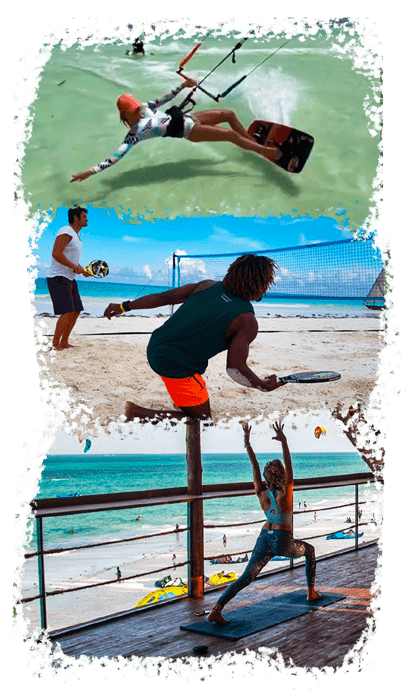 Channel your soul. Be artistic & creative. Live in a beautiul environment.
Expand your mind. Be challeneged. Grow
Zanzibar is one of those incredible exotic destinations which has everything.
Unbelievable natural wonders, water sports, a warm community spirit and secret treasures our tribe will discover. The retreat includes yoga, Calisthenics, Meditation, Kite Surfing and all in between island hopping to different adventures.